UNIVERSITY
OF
BUCHAREST
FACULTY
OF
PHYSICS
---
PUBLIC INFORMATIONS
---
Search
---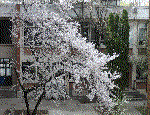 ---
---
Faculty of Physics of University of Bucharest (FFUB) offers a new system in conformity with European academic norms for Science and Technical education.
I : Undergraduate Studies, 3-4 years DETAILS
II : Postgraduate Studies- Master Degree, 2-1 years DETAILS
III :Postgraduate Studies- PhD, 3 years DETAILS
According to the Government Decision No. 88/2005
for undergraduate studies


FFUB offers three full-time different study programs:


Physics (3+2+3 years)

Applied Engeneering Sciences(4+1+3 years).

For undergraduate studies, our programs contain:


5 semesters
in order to achive the general knowledge and competences mandatory for the studied field.
a variety of optional classes
in order to achive the necessary knowledge before choosing one of the 16 directions for Postgraduate studies-Master ,
After completing the undergraduate and master studies (5 years), the students acquire the knowledge and competences wich allow access on a large working platform (pre-universitary and universitary teaching, research, IT, advanced material technology, biotechnology, medicine, nuclear technology, environmental sciences, green energy sources, etc).